The latest in conservation, science and industry
The Summit will be an opportunity for those in the salmon conservation community to connect with advocates, scientists, and industry leaders. Participants will learn about current developments in salmon conservation on both sides of the Atlantic to enhance understanding, break down barriers, identify priorities, and create effective strategies for 2023 and beyond.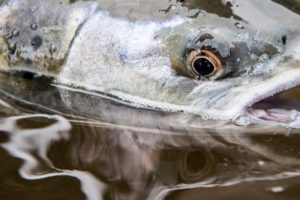 Topics will include:
–   Science briefings on the state of salmon populations and environmental impacts on wild stocks
–   Regulatory updates (domestic and international)
–   International efforts to preserve key marine habitats
–   River-level conservation work
–   Innovations in aquaculture
You can find the agenda for the 2023 Salmon Summit here
The panelists of the Salmon Summit are leading experts in different fields. You can find an overview of the panelists and their work here  
Attendees will also have an opportunity to attend a film screenings, book presentation and more.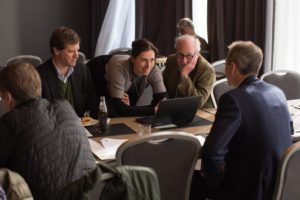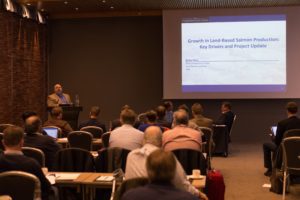 Approximately 60 representatives from over 30 NGOs, research institutions, and sustainable industry groups attended the 2018 Salmon Summit. This year's Summit promises to provide an even more diverse collection of speakers and organizations.
Registration is now open. Register now!
The Summit will take place at the Reykjavik Grand Hotel. Guests of the conference can get rooms at a discounted price. Only a certain number of rooms are reserved for guests, so we encourage you to book your rooms as soon as possible. Guests can book rooms by contacting the hotel directly via email ([email protected]), and letting them know you are a guest of the Salmon Summit.