Panelists - Salmon Summit 2023
NASF is proud to announce the panelists that will speak at Salmon Summit 2023. Leading experts from different fields will discuss their latest updates and shed light on important salmon conservation- and salmon related topics. Below is an overview of the panelists and their work. 
_____________________________________________________________________________________________________
Alexandra Morton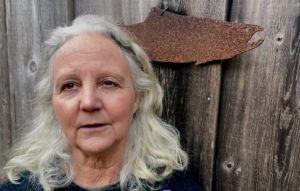 Alexandra Morton settled in a remote area of the BC coast in 1984 to study orca vocalizations. When impact of the industrial salmon farms flooding into the area became apparent, Morton began a 35-year effort to convince government to halt the damage by this industry. She has published dozens of scientific papers on the impact , built the research station Salmon Coast to document the impact, filed 5 lawsuits and never lost, and then occupied the farms with First Nations for 280 days. Nearly half salmon farms in BC have now been closed. Another round of consultations are underway on the fate of the remaining farms. Salmon farming in BC is run by three Norwegian based companies, Greig, Mowi and Cermaq. Morton's recent book Not on My Watch chronicles, among other things, the coverup of impact of farm salmon pathogens on wild salmon.
Armin Weinbrenner (Wanderfische ohne Grenzen – NASF Germany)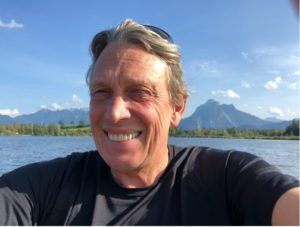 Born in 1959 I grew up in Southern Germany in the area of Stuttgart. After highschool I did an apprenticeship as mechanic before I started to study Agricultural Engineering with a specialization in fish biology and production at the Technical University of Munich (TUM). In 1990 I took over our family business, HELIX GmbH, designing and producing components for plastic machinery. Still today I am running this company as owner and CEO. I have been an angler and enthusiastic flyfisher almost all my life. I had a strong vision of engaging in fish habitat conservation some day and I was more than happy when Orri Vigfussón asked me to found the NASF Germany together with a number of excellent colleagues. In 2015 the German registered association "Wanderfische ohne Grenzen – NASF D e.V." has been established.
Ben Friedman (Wildtype)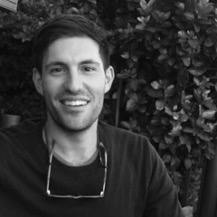 Ben is Chief Growth Officer at Wildtype, a startup developing cultivated seafood. Prior to Wildtype, he was the Co-founder and Co-CEO of Homegrown, a farm-to-table restaurant group. He's a World Economic Forum Global Shaper alumni and a Forbes 30 Under 30 honoree.
Catalina Cendoya (Global Salmon Farming Resistance – GSFR)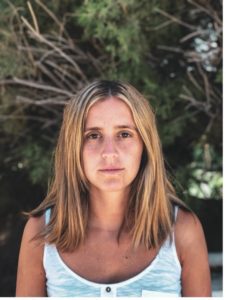 Catalina Cendoya is from Necochea, a coastal city in Argentina, but she studied political sciences in the capital. After working for several years in the government, (and specially after the pandemic, when she moved back home) Catalina decided she wanted to be more involved in sustainable actions and living by the sea made her want to protect it. That's why she now works in the Global Salmon Farming Resistance in an Argentinian NGO called Por el Mar (For the sea). Catalina loves working day by day to make a difference and protect our oceans.
Cecilia Dehrs (Global Salmon Farming Resistance – GSFR)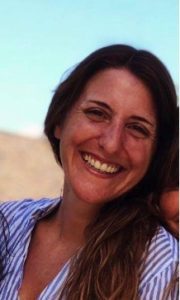 Cecilia has more than 10 years of experience in private companies and public administrations. With a strong background in managing different projects, she has developed skills in creating innovative strategies and planning, forging strong links with stakeholders and in analyzing and proposing regulatory policy change. Cecilia has joined Global Salmon Farming Resistance (GSFR) to coordinate and lead a multidisciplinary team supporting all members in the fight for an ocean free of open net salmon farms. Since the successful campaign in Argentina that resulted in a ban on salmon farming in 2021, GSFR has grown into a strong network that has supported its members in campaigns around the world.
Cristina Lux & Florencia Ortuzar (Association for Environmental Defense – AIDA)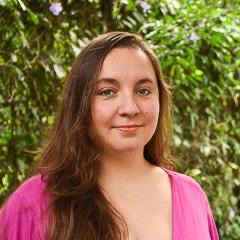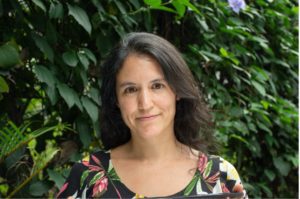 Cristina Lux and Florencia Ortúzar are Chilean lawyers with the Interamerican Association for Environmental Defense (AIDA). AIDA is a regional organization working to protect the environment of the Latin American region. In alliance with other organizations in Chile, AIDA has worked for years advocating to stop the expansion of the salmon farming industry in the seas of Chilean Patagonia.
Douglas Frantz and Catherine Collins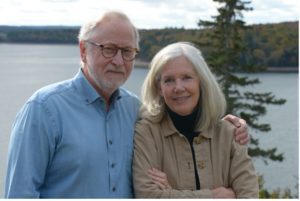 Douglas Frantz and Catherine Collins are the authors of Salmon Wars: The Dark Underbelly of Our Favorite Fish. Frantz and Collins have written books together about topics ranging from Disney's planned utopia in Florida and the Holocaust at sea to nuclear weapons trafficking. None was more important than Salmon Wars, an urgent plea for consumers and governments to respond to the health and environmental consequences resulting from the industrialization of Atlantic salmon.
The Wall Street Journal said, "This excellent book is buoyed by deft portraits of the important players on either side of the nets — poignantly so in regard to some honest scientists whose careers were derailed by industry attacks — and its final chapters describe some hopeful initiatives now in progress."  The New York Times said: "This expertly reported investigation tackles the salmon farming industry, documenting how its industrialization endangers the keystone species, puts consumer health at risk and threatens the environment." The book was also on numerous recommended lists, including Bloomberg News, The Globe & Mail, Literary Hub, and Amazon Books.
Frantz spent 37 years as a newspaper editor and reporter, sharing a Pulitzer Prize at The New York Times and serving as managing editor of the Los Angeles Times. After leaving journalism, he was chief investigator for the U.S. Senate Foreign Relations Committee, Assistant Secretary of State in the Obama administration, and deputy secretary general of the Organization for Economic Cooperation and Development. Collins was a reporter and prize-winning foreign correspondent for the Chicago Tribune and contributed to The New York Times and Los Angeles Times. Since leaving journalism, she has worked as a private investigator specializing in international financial fraud and corruption. They are married and live in fishing and shipbuilding town on the Atlantic coast of Nova Scotia.
More information about Salmon Wars can be found at www.salmonwarsbook.com.
Emiliano Di Cicco (Pacific Salmon Foundation)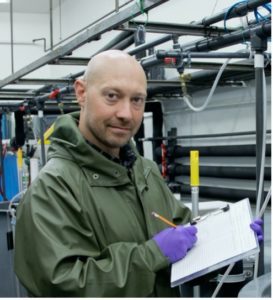 Dr. Emiliano Di Cicco graduated in 2006 at School of Biosciences and Veterinary Medicine of the University of Camerino (Italy), where he also obtained his Doctorate degree in Fish Pathology in 2010. After working as a consultant on fish health and fish pathology for academic institutions, fish farms and public aquariums, he moved to Canada in 2015 to join the Strategic Salmon Health Initiative (SSHI), for which he worked as Project Manager and Fish Pathologist, assisting on the detection of fish diseases in farmed, hatchery-enhanced and wild salmon in British Columbia (Canada), as well as contributing to the development of innovative molecular techniques to assess the health status of fish. He's currently leading the sampling and reporting operations for the Broughton Archipelago Transition Initiative (BATI), a project that monitors salmon farms in the Broughton Archipelago in British Columbia, on behalf of the Salmon Health Team – Pacific Salmon Foundation.
Emma Hatfield (NASCO)


Dr Emma Hatfield is Secretary of the North Atlantic Salmon Conservation Organization. She started her scientific career as a fisheries biologist with the British Antarctic Survey where she worked for 10 years visiting the South Atlantic and Antarctic Oceans. She then spent three years working in the USA, in both the northwest Atlantic and the northeast Pacific. This was followed by work in the northeast Atlantic, during 15 years as a senior fisheries scientist and fisheries advisor at the Scottish Government, within Marine Scotland Science. Emma then spent three years working in European fisheries policy within the Directorate-General for Maritime Affairs and Fisheries in the European Commission in Brussels and returned to the UK in September 2017 to take up her current post.
Estefania Gonzalez (Greenpeace Argentina)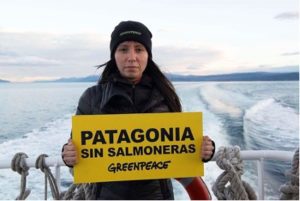 Estefanía González is a Chilean geographer and Head of Campaigns for Greenpeace Argentina, Chile and Colombia. Since 2016, when the environmental crisis of the salmon farming industry hit the Chiloe island, Greenpeace has worked in partnership with local people, indigenous communities and other NGOs to stop the expansion of the industry in Patagonian Oceans.
Greg Wanger (Oberland Agriscience)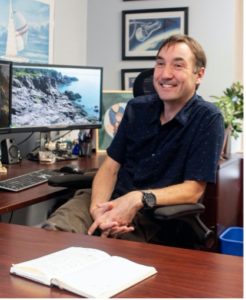 With a Ph.D. in Geology and Environmental Microbiology, Dr. Wanger is an experienced research scientist whose career milestones include five years at the NASA Jet Propulsion Lab, culminating in their optical organics mapper, SHERLOC, landing on Mars in February 2021 with the Perseverance rover. Jumping back to 2016, Greg and his family relocated to Halifax, Nova Scotia in Atlantic Canada. Shortly after, Dr. Wanger founded Oberland Agriscience Inc. out of his desire to address the escalating global protein shortage. Combining a life-long passion for science and innovation with environmental activism, Dr. Wanger and his team are optimizing the Black Soldier Fly to produce a premium, nutrient-rich, reliable protein for inclusion in aquafeed, pet food, and livestock feed. By upcycling Nova Scotia's pre-consumer organic waste – such as spent brewery grains and food production wastes – Oberland Agriscience is on track to produce a dependable protein source on an industrial scale using less land, less water, and producing lower carbon emissions than conventional protein sources, thereby enabling a resilient, food-secure future.
Gudni Gudbergsson (Icelandic Marine & Freshwater Research Institute)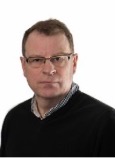 Head of Freshwater and Aquaculture Division, Marine and Freshwater Research Institute, Hafnarfjordur, Iceland. Cand. Scient in freshwater biology from the University of Oslo 1985. Worked at the Institute of Freshwater Fisheries in Reykjavik as a senior scientist and project leader from 1985 and head of the division of fish resources 2004-2016. Head of the Freshwater Division of the Marine and Freshwater Research Institute (MFRI) in Iceland from 2016. Head of the Freshwater and Aquaculture Division from 2022. Member og the ICES Working Group on Atlantic salmon from 1996. Member of the Scientific Advisory committee in NASCO 2003-2009. Member of the Icelandic delegation in NASCO 2008 and head of the Icelandic delegation in NASCO 2009. Steering Group member of the CAFF, Circumpolar Biodiversity Diversity Program (CBMP) 2013-2017. Lecturer at the University of Iceland and the Agricultural Collage. Supervisor/co-supervisor to 5 masters students. Main work on all the three freshwater salmonid species in Iceland, Atlantic salmon, brown trout and Arctic charr. Published 35 papers on Atlantic salmon and Arctic charr and over 250 technical and advisory reports.
Gunnar Orn Petersen (Federation of Icelandic River Owners)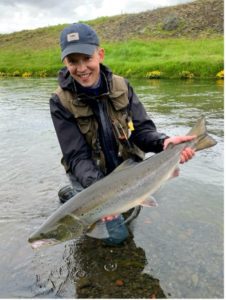 Gunnar has been the Managing Director of the Federation of Icelandic River Owners (FIRO) since late 2021. FIRO, which dates back to 1958, represents about 200 Fishing Associations in Iceland to protect their interests and consequently protect the Atlantic salmon and other freshwater species. Before joining FIRO, Gunnar was co-owner of Fish Partner, an Icelandic Fly Fishing Outfitter. Gunnar is a lawyer and has worked as such for Kvika Bank and BBA Legal Law Firm. Gunnar has been a Fly Fisherman since he was young and has guided Atlantic salmon and trout for over 20 years. As a conservationist, Gunnar became a founding member of the Icelandic Fly Fishing Show, a non-profit organization that aims to protect Icelandic freshwater species.
Helga Kristin Tryggvadottir (Six Rivers Iceland)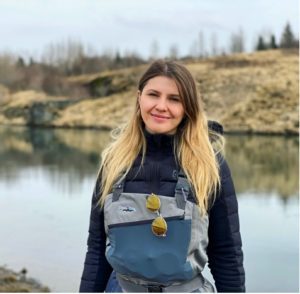 Helga Kristín is the Sales and Operation Manager at Six Rivers Iceland, a not-for-profit salmon conservation programme, which seeks to reverse the decline of the Atlantic salmon population. All rivers are located in the North East Iceland, providing some of the finest catch and release salmon fishing in the world. With that Helga Kristín is the founder and chairman of FUSS, association for young anglers and hunters in Iceland. The aim of the association is to educate and arouse younger generations interest in fishing and hunting.
Hlynur Bardason (Icelandic Marine & Freshwater Research Institute)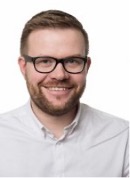 Hlynur studied B.Sc. in biology, and M.Sc. in Environment and Resource Management before finishing his Ph.D. in Biology in 2015 at the University of Iceland. He started working at the Freshwater Research Institute in 2016 which then merged into a new Marine and Freshwater Research Institute in Iceland in 2017. His focus is mostly on stock assessments on salmonid population in Icelandic rivers and serves as a member for Iceland in the ICES Working Group on North Atlantic Salmon (WGNAS). He is also taking part in the ongoing ICES Workshop on Salmon-at-Sea Mortality (WKSalmon). Hlynur also serves as a member of the Scientific Committee on Climate Change and as a deputy member on the Advisory Board of the Consultation Platform for Knowledge Development on Climate Impacts. He is also supervising students both at Masters and PhD levels in cooperation with the University of Iceland as well as being lecturer at the GRÓ Fisheries Training Program under the auspices of UNESCO.
Jens Thordarsson (GeoSalmo)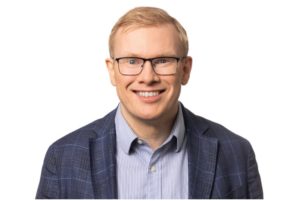 Jens Þórðarson became the CEO of Geo Salmo late 2021, at a time when the company was starting the development of its first fish farm. He has a background in diverse management roles in the aviation industry at Icelandair Group. His last role was as the COO of Icelandair Group but previously he served in various leadership roles throughout the operational divisions of Icelandair. He has also done advisory and consulting work in the aviation and energy sectors as well as serving on corporate boards. Jens has an M.Sc. degree in industrial engineering from the University of Iceland.
Johannes Sturlaugsson (Laxfiskar)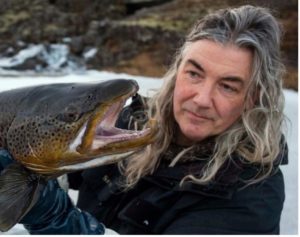 Johannes is the principal scientist and owner of the research company Laxfiskar. His research has focused on Atlantic salmon, brown trout and arctic char in both freshwater and sea, where data collection has largely been based on the use of electronic fish tags, not the least to record the sea migrations. In his studies on marine fish Jóhannes has used electronic fish tags to study the migration of Atlantic cod, haddock and Atlantic wolffish. In 2015 Johannes started annual monitoring in three rivers in fjord Arnarfjord in NW-Iceland, in view of the planned multiplication of the scale of salmon farming in sea cages in Westfjords in Iceland. His monitoring documents numbers of farmed salmon during the spawning season as well as the status of the stocks of wild Atlantic salmon and sea trout in the rivers.
John Aitchison (Friends of the Sound of Jura)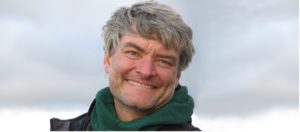 John Aitchison lives in Argyll, on the west coast of Scotland, where there are many salmon farms. He is a conservationist and wildlife filmmaker, mainly making films for television, including Fire and Ice – An Icelandic Saga for the BBC, for which Orri Vigfússon suggested locations for filming salmon. Since 2017 John has chaired the community-based non-profit organisation Friends of the Sound of Jura, part of the Coastal Communities Network Scotland, for which he is a spokesperson on aquaculture.
Jonathan Carr (Atlantic Salmon Federation – ASF)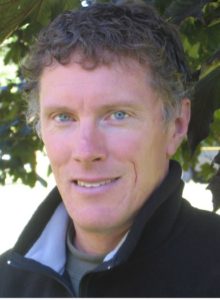 Jonathan Carr is the Vice President of Research and Environment at the Atlantic Salmon Federation, located in St. Andrews, New Brunswick, Canada. He has 30 years of research experience in the management, restoration and conservation of wild fish, including endangered and threatened populations.  Jonathan has been published widely and has served in several capacities related to fisheries research and policy. Much of his research has focused on the marine ecology and behavior of Atlantic salmon, fish passage at hydro dams, impacts of exotic species, stock assessment, and interactions between wild and escaped farmed salmon.
Jón Kaldal (Icelandic Wildlife Fund – IWF)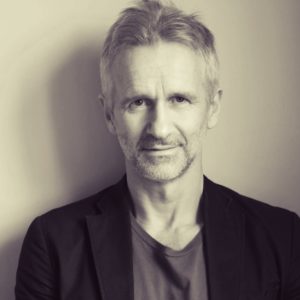 Jón Kaldal is The Icelandic Wildlife Fund's (IWF) strategist and spokesman. His background is in journalism. For 24 years he was the editor of various Icelandic magazines and newspapers. IWF is a non-profit grass-roots organisation focusing on environmental protection and conservation, including the protection of the wild Icelandic salmonids, the wild salmon stocks, Arctic char, sea trout and other wild freshwater fish in Icelandic rivers and lakes.
Josh Murphy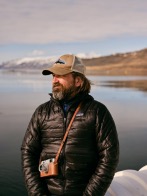 Josh Murphy is a director and producer of film, commercials, and branded entertainment. He was co-producer and second unit director of the feature film adaptation of David James Dunkin's classic novel THE RIVER WHY (2010), produced the elevated genre film HERE ALONE (2016), which won the Tribeca Film Festival, he co-produced multi-award winning, inspirational feature documentary THE PUSH (2018) about the first spinal cord injured athlete to push himself to the South Pole, was a contributor to Academy Award winner Alex Gibney's film THE INVENTOR (2019) about Elizabeth Holmes and the failure of biotech giant Theranos, and directed, produced, and co-wrote the feature documentary film ARTIFISHAL (2019) that was commissioned by Patagonia founder and owner Yvon Chouinard
More recently he directed PURPLE MOUNTAINS about legendary snowboarder turned climate activist, Jeremy Jones, as he tries to understand why, as a nation, we are so divided over issues of environment and climate policy, and just released his second Patagonia film THE SCALE OF HOPE about aspiring alpinist, climate activist, and former Obama White House Climate Team member, Molly Kawahata, as she struggles with mental illness while trying to create a new climate narrative framed around systemic change and hope. He's co-directing a film about the global plastics epidemic with Oscar winner Louie Psihoyos (THE COVE, RACING EXTINCTION, THE GAME CHANGERS) which began production in 2022.
Prior to film he was trained as a natural resource scientist and fisheries biologist. His childhood idol was Jacques Cousteau and through him he discovered a love for film and the environment.
Kirk Havercroft (Sustainable Blue)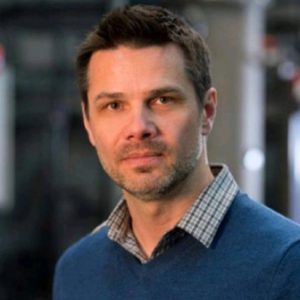 Kirk Havercroft is CEO for Sustainable Blue ; a RAS Atlantic salmon farm in Nova Scotia Canada. Sustainable Blue has developed the world's first zero discharge marine RAS facility and is committed to ultra-low impact aquaculture through technological advancement. The company has been in operation since 2012 and currently sells its Sustainable Blue Atlantic salmon to retail and food service clients throughout Eastern Canada. Kirk has been with the company since its formation and has led the operation through successive technology development and expansion phases. Originally from the UK, Kirk now lives in Nova Scotia with his wife Bridget. He has two daughters, both attending University in Canada.
Nathan Wilbur (Atlantic Salmon Federation – ASF)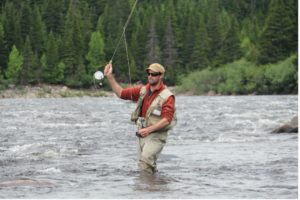 Nathan Wilbur is the Executive Director of Regional Programs for the Atlantic Salmon Federation, based in New Brunswick, Canada. Nathan manages ASF's conservation programs throughout eastern Canada, including a broad range of activities from Indigenous engagement and partnership, to river restoration projects, invasive species eradication, fish passage initiatives, landscape protections, and working with governments on fisheries management issues. A passionate salmon angler and adventurist, Nathan's interest in the natural world inspired him to pursue a Bachelor of Science in Forest Engineering from the University of New Brunswick, followed by a Masters of Science in Civil Engineering focusing on cold water habitats for Atlantic salmon. Nathan is also a professional engineer with expertise in fluvial geomorphology.
Pal Mugaas (Norske Lakseelver)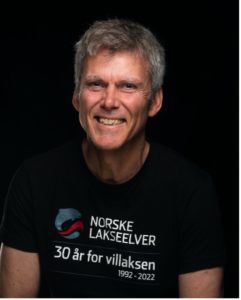 Pal Mugaas is head of communications at Norwegian Salmon Rivers. He has 35 years' experience as a salmon fisher and background from publishing and editorial communications. The last years, he has been one of the architects behind Norwegian Salmon Rivers strategy and policy implementation to bring aquaculture in Norway towards a sustainable trajectory.
Rachel Mulrenan (Wildfish)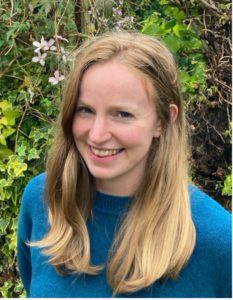 Rachel Mulrenan is Scotland Director at WildFish, focusing on the farmed salmon campaign and the organisation's wider work across Scotland. A trained journalist, Rachel has spent the past six years campaigning for greater sustainability across a number of industries, from fashion to food. Prior to joining WildFish, she worked at the Changing Markets Foundation, and led on a campaign highlighting the unsustainable use of wild fish as feed in global aquaculture.
Ragnar Johannsson (Icelandic Marine & Freshwater Research Institute)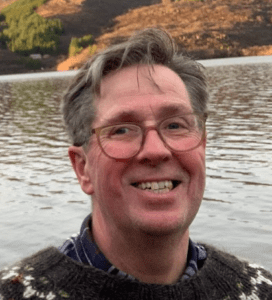 Ragnar Jóhannsson is a  Research manager at the Marine and Freshwater Research Institute (MFRI), headquartered in Hafnafjördur and with a Research Station in Staður Grindavik. He oversees the research in the field of fish farming and risk assessment for genetic introgression into wild salmon stocks.  Ragnar holds a Ph.D. degree in Physical Chemistry from the University of Uppsala Sweden. He worked as manager of the division of Environmental Chemistry at the Technological Institute of Iceland and later as a head of the departments of Biotechnology and Aquaculture & Genetics at Matis ohf as well as holding a part-time assistant professor position at Hólar University before joining MFRI. He has been a supervisor for four Ph.D. students and has published over 40 peer-reviewed articles.
Robert Otto (Atlantic Salmon Federation – ASF)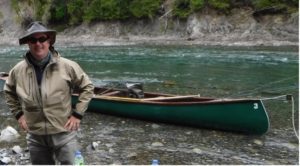 Robert Otto is Chief Operating Officer with the Atlantic Salmon Federation (ASF), headquartered in Chamcook, New Brunswick, Canada. He oversees ASF Operations in Canada and in Brunswick, Maine, USA. Robert holds a graduate degree in forestry wildlife from the University of New Brunswick and a bachelor's in biology from Acadia University.  He worked in the great wilderness of Newfoundland and Labrador, Canada, as a biologist and research administrator for almost two decades before joining the ASF. Atlantic salmon conservation is one of his greatest life passions. He is an avid fly-fisher and fly-tier, spending as much time as possible pursuing Atlantic salmon on the many and varied rivers of eastern Canada from early June through to the late-October autumn colours of Nova Scotia, his native province.
Ruben Oddekalv (Green Warriors of Norway)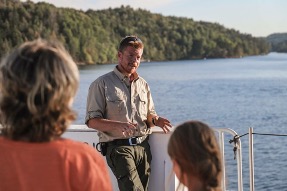 Ruben M Oddekalv is a 2nd generation environmentalist from Bergen in Norway. Leader of the "Green Warriors of Norway", working with a great team of idealistic environmentalists. Started his active career case working environmental cases at the age of 16 and has been doing so since. Continuously working with a wide range of Environmental issues across Norway.
Rune Jensen (SalmonCamera)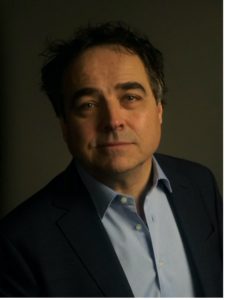 Rune Jensen is co-founder and current CEO of the environmental organization SalmonCamera. His work for SalmonCamera is voluntary work and does not come with any compensation. As a professional airline pilot for more than 37 years, he finds his living as flight captain in the Norwegian airline Widerøe.
Stefan Ludwig (Wanderfische – NASF Germany)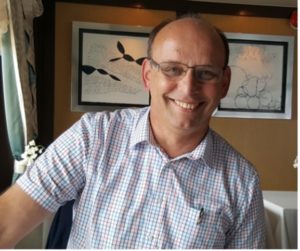 Born in 1961 I grew up in Northern Germany in the area of Hannover. After School had an education as industrial clerk and turned over to an IT-specialist in the automobile industry. Private enthusiastic angler. nature conservationist, Member of the board of an Angling organisation, Member of the board of Salmon reintroduction organisation, Member of the board of the NASF Germany and took part in the foundation of the german NASF. I have been an angler since being a child and enthusiastic Salmon-flyfisher in the last years enjoying very much being in wild habitats
Thomas Myrholt (AkvaFuture)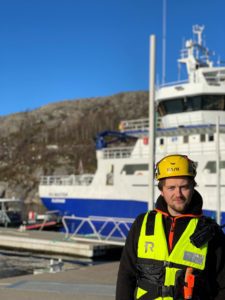 CEO of Akvafuture. MSc in Economics and Business Administration from Norwegian School of Economics. Thomas has for the last three years lead a group of 30 people who have produced 150mill salmon filets without sea lice while feces is used to make biogas to run busses. The company operates 30 closed containment units in Brønnøysund, Norway.
Veiga Gretarsdottir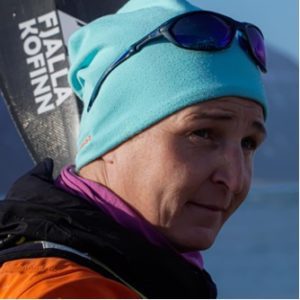 In 2019, Veiga Grétarsdóttir circumnavigated the entire coastline of Iceland in a kayak, against the current. On this trip Veiga, for the first time witnessed the amount of waste and damage that is being done to the sea, and that set her off on a new path. Veiga has since then become one of the best known environmentalists in Iceland and has in recent months and years highlighted the environmental effects of open net pen fish farming. Veiga was the first to capture footage inside Icelandic salmon net pens and that footage brought the public spotlight on this controversial industry. Since then Veiga has captured ground breaking footage that always generates a lot of discussion about environmental matters.